Garage Door Springs Replacement Denver CO
When you need garage door springs replacement service – Don't risk doing it yourself! Replacing garage door springs yourself can quickly turn into a disaster and safety concerns!
Call an expert from Denver Experts for your garage door spring replacement needs!
Homeowners know that maintenance, upkeep, and repairs are a never-ending process. They never seem to happen at a convenient time.  When it comes to garage door springs replacement needs, you may find that your garage door won't open, and your car is stuck inside the garage – Your trapped. Or, maybe the garage door won't close, leaving your home security at risk.
Don't waste time wondering what to do - Call a service technician who is able to come to you fast, ready to provide you with the necessary garage door springs replacement and get you on your way with the rest of your plans for the day.
How Much does a garage door spring repair cost?
Contact us for an exact price quote. When you call, be ready to tell us:
Size of the door

Weight

Type of garage door springs needed - torsion or extension.
We carry a variety of springs types and are ready to come to you for service quickly. We recommend that a certified technician takes the proper measurements himself before giving you an exact quote. If you don't know the size, weight and the type of spring of your garage door give us a call and a technician will come to your home for an estimate. Give us a call 24 hours a day 7 days a week for all of your garage door repair needs.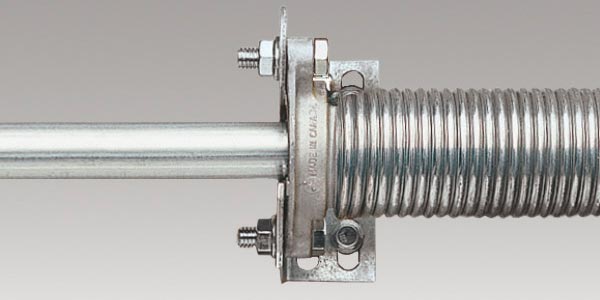 Professional
Garage
Door
Spring
Replacement
Torsion Springs vs. extension springs
Before you call for service, determine whether or not the garage door repair company you call is able to service the type of springs you have. The first step to properly repairing or replacing your garage door springs is identifying which kind of spring system you have.
There are two main spring systems – torsion springs and extension springs.
Torsion Springs - Torsion springs are located above the opening of the door with springs that have been slid onto a bar.
Extension Springs - Extension springs are found alongside the opening of the garage door.
Denver Experts technicians are certified repair service experts who are capable of replacing either torsion or extension garage door springs.
Our service experts will assess your garage door springs replacement needs and follow the service industry's best practices to take care in recommending the most affordable and reliable service for you:
Springs Should Be Repaired In Pairs
If your garage door has a pair of springs that were originally installed at the same time, when one spring breaks, the second spring is most likely ready to break as well. Our technician will most likely recommend that both springs be replaced. Doing so will save you future inconvenience and will save you the expense and headache of damaging your garage door opener due to uneven wear and tear.
Springs Provide Balance
If the wrong springs are installed, it will damage your garage door system and add extra, unnecessary wear and tear in the garage door opener. Garage doors come in different weights and sizes and each one requires the right spring to make sure the door is properly balanced. Our professionals will make sure that the proper springs for your specific door's weight are installed. They will then go the extra step to test and check their work by performing balance tests.
Safety Inspection
When a garage door spring wears out, the rest of the door's hardware may be in danger as well. Every time our experts repair a garage door spring, we include a free safety inspection to ensure all of the moving parts and door hardware are in working order.
Why Denver Experts is the first place to call for proper garage door spring repair
Not all garage door springs repair companies are the same. Some use springs that are cheaper in cost and in durability, leaving them to break quickly and leaving you with another repair in a year or two or sooner. The experts at Denver Experts provide you with quality parts at a price you can afford from the start. We offer both standard and high-cycle springs leaving you to decide which will best fit your lifestyle and budget. Standard springs have an expected lifespan of 3-5 years while high-cycle springs often last up to 10 times longer.
Garage door springs are rated by an estimated number of cycles. One complete cycle is counted each time your garage door goes up and down.
Warranty - We provide you with a  written warranty you know you can rely on.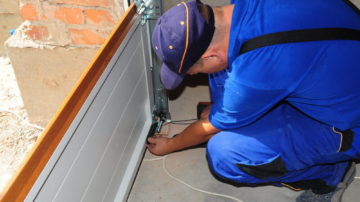 Expert Garage Door Repair Denver - Locally owned and operated We understand the importance of a working garage door and the necessity of a 24-hour garage door repair Denver CO service. That is why we offer professional, prompt service technicians. …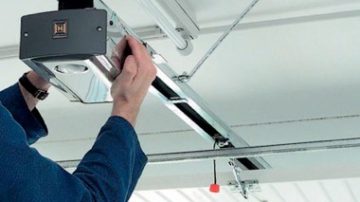 Garage Door Opener If you have ever experienced a garage door opener that doesn't work properly, you know what an inconvenience it can be! At Locksmith-Denver.info, we fix and repair or install brand new garage door openers and recommend the …