24 Hour Car Key Replacement Service in Denver 
You no longer have to worry so much when your car key gets missing, damaged or even stolen? We offer a 24 hours car key replacement service tailored to handle car key emergencies within an hour or less. We work on all car brands and models and irrespective of your location in Denver; Secure Locksmith Denver delivers fast-response car key service at an unbeatable price.
When you need a car key service that offers Fast, Affordable and Professional Service in Denver, Secure Locksmith Denver is your go-to service.
24/7
Car Key Replacement Services
We Offer The Following Types Of Car Keys & Ignition Services:
Basic Car Key Replacement
 Cut & Program Transponder Keys
 Key Fobs
Push to Start Keys (Keyless Entry)
High-security Keys (Laser-cut Keys)
Ignition Replacement
Key Extraction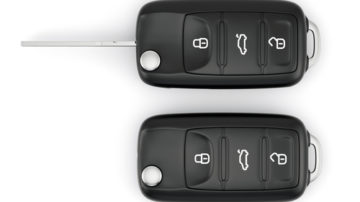 Basic Car Key Replacement
This can be done in two different ways. You can visit the car dealership and have them issue you a new one or visit a car key replacement service like us and let us create a new key for you.
Changing your keys at the dealership ensure you have excellent service but the cost can be dear. However, you can get the same quality service if you visit a professional car key replacement service who knows his business. At Secure Locksmith Denver Car Key Replacement Service, we know our business, and for a smaller amount, we will deliver the same service you will get at your car's dealership.
Cut & Program Transponder Keys:
As you know, a transponder key has a chip inside it built to improve security by ensuring a level of user verification before allowing access to the car. When the car key is pressed, the chip gives a signal that communicates with the receiver built into your car to activate a command. Cars that work with transponder keys will not function if the keys are not available so in a situation where you no longer have access to your keys, you will not be able to enter or even start the car. If you have one of such cars, you will need to have contact details of a car key replacement service that offers this service, at Secure Locksmith Denver Car Key Replacement Service we offer transponder key services for any car model brand you have.
We cut and program your new car keys with the transponder in place and working perfectly. When your car key gets missing or damaged, contact us right away and we can deliver a replacement in 24 hours.
Key Fobs
Losing your car keys can turn your day into a hellish one. You need to know the steps to take when this happens. One day to do this is to have the contact with a car key replacement service company.
We replace car key fobs under 24 hours. We understand the stress that comes with losing your key fobs and can help you avoid this hassle with our services. If you would love speedy and professional car key fob replacement service, get in touch with us, and we will have you covered if it ever happens.
Push to Start Keys (Keyless Entry)
As a professional car key replacement service, we offer a wide variety of different car key services. We offer keyless entry and push-to-start service, our experts are trained in car key programming technology and have the tools and gadgetry to save you a lot of stress when you have an issue with your push-to-start car keys.
You don't need to visit your car dealership where you will have to spend so much to get the same service we offer at a lower cost. We all know how expensive car dealerships can be when offering a car service.
You will be surprised at how much you can save when we work for you. Fast, cheap and professional service is what we offer.
High Security Keys (Laser-Cut Keys)
Cars are getting more technical and advanced as car technology keeps improving. Cars now come with laser-cut keys that employ the latest car technology. At Secure Locksmith Denver, we keep in touch with the times and can handle, all car key replacement services including the laser-cut and high-security car key servicing.
Ignition Replacement
We also offer ignition replacement services at Secure Locksmith Denver Key Replacement Service. If your ignition is faulty or needs a complete overhaul, you need not worry about getting a professional service that can deliver the job. We are available to handle your car ignition issues in 24 hours or less.
We work on car models and brands, and when we work for you, you are certain of a perfect service delivery at an affordable cost.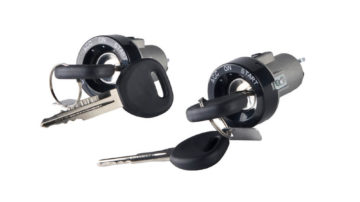 Key Extraction
As a car owner, being fully prepared for any unexpected developments concerning your car is the best way to live. If you haven't had a challenge where your car keys are stuck in your ignition, you will agree with me that car key issues can be awful. We offer car key extraction services and can assist you for a short while once you contact us. Our experts can handle all your car key needs. We have hi-tech professionals and equipment, fast and affordable servicing available 24/7.
GETTING CAR KEY REPLACEMENT FROM A LOCKSMITH IS CHEAPER
You might be convinced to check out a dealership to get another key for your car, however, this is not actually the most affordable choice to choose. Your very best option would be to come across a replacement key provider, mainly because their services are generally a lot less expensive compared to what car dealerships ask for. If you would like to economize cash on getting your car key replacement in Denver, then deal with Secure Locksmith Denver which is actually a provider and not a dealership. You might be surprised at just how much cash you can save by getting your keys from Locksmith Denver (we can easily supply you with much lower rates, along with quicker response times) and not a dealership.
You can contact us at (720) 575-2484 to get your car key replacement service in 30 minutes or even less.