The most important quality to look for when installing new locks is security. Of course, how the lock works and functions, as well as the cost, is important as well. When it comes to locks, some of the brands have made a name for themselves in terms of quality and performance. Here are some great tips on what to look for when choosing the best locks brands.
Locks are graded on a system known as ANSI The American National Standards Institute. ANSI established three grades for door locks to help identify the quality and durability of locksets and deadbolts. Each lock must pass operational and security tests which are comprised of cycles, door strikes, and weight tests. Grade 1 is the best and highest grade security available, Grade 2 is better, with Grade 3 being Good.
Deadbolts provide the highest level of security for residential doors. They are named, "dead' because they do not contain springs. They contain either a single-cylinder operated with a key from the outside and a turn button on the inside or as a double-cylinder that has a key on both sides and are highly secure but also pose potential safety issues when a quick emergency exit is necessary.
Some of the best lock brands available are: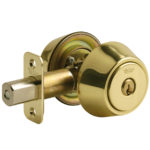 Yale
In Europe, Yale locks have a name that is synonymous with all brands of locks, much like Kleenex is in the US. Yale locks are widely considered to be the creators of modern day pin tumbler locks.  All other pin tumbler style locks are based upon the work and design of Linus Yale, Jr. and Henry R. Towne. The locks are well constructed and are often sold with two or more spool pins.
Corbin Russwin
Corbin Russwin offers locks brands that are known for their durability and strength, making them ideal for commercial grade facilities and schools or other high traffic institutions. These locks are easy to service and replace.
Mul-T-Lock
The Mul-T-Lock brand is trusted for the strength of the silhouette's bicep flex design, which creates a very secure lock that is difficult to pick.
RR Brink
The RR B Brink brand is the most trusted brand of lock and is used on the highest security locks, like prisons. The lock is a large mortise cylinder.
Medeco
Medeco locks brands are a very trusted brand as they offer ten locking systems that offer an environmentally friendly CEF Certified Environmental Facts multi-attribute certification. Medeco also offers eCylinder and wireless locking systems.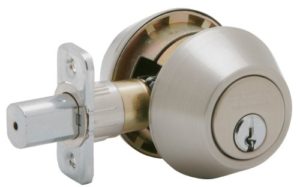 Schlage
Schlage is a well-known lock brand among locksmiths. They offer both keyless entries and keyed locks. They are a leader in the industry, known for their lock security solutions for home and office needs. Schlage locks are readily available in most home improvement stores. They provide a sturdier construction and are harder to pick or bump than the cheapest brands, though they are only slightly more expensive.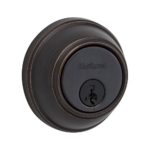 Kwikset
Kwikset locks brands offer a SmartKey technology which allows you to re-key your lock yourself, making it appealing for rental properties and businesses where locks changes are often needed. Kwikset locks are on almost every door in the United States. Their standard lock is the most affordable lock brand available, which is easy on the pocket book but not necessarily the smartest security move. These locks are typically the easiest to pick or bump open.
Arrow
Arrow locks brands place a strong emphasis on security while keeping their locks affordable with professional-grade engineering. They are specifically designed for security professionals. Their locks are often used in schools, universities, libraries.
Sargent
Sargent locks brands are known to be very secure and are used in schools and hospitals where there are high traffic and a high need for security. They offer key-less entry, fobs, keypad locking systems, and keyed entries.
Kaba Ilco
This company offers an all-inclusive electronic key card system and mobile access solutions. Homeowners as well as apartment complexes, rental vacation property owners often turn to this brand as their first option.
Baldwin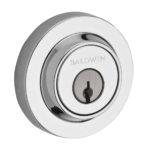 Baldwin Locks brands are available at most home improvement stores. It is a trusted brand that is decent quality, designed with solid construction. Baldwin makes strong locks with solid construction and thick enough to withstand bumping break-in attempts. A reliable lock can also be aesthetically pleasing to match your home design style. Baldwin offers traditional and contemporary hardware options that complement the look of your home or office while giving you peace of mind for security with knobs, key-less entry, levers, pocket door locks and deadbolt options.
Falcon
Falcon locks brands are found in high-level security buildings, like the White House, prisons, and the Pentagon. With a focus on functionality, Falcon offers automatic door locks, touch bar exits.
Adams-Rite
Adams-Rite offers locking systems that are ready for industrial environments. They offer an electrified strike and latch, eLatch, and electric door locking systems that ensure high levels of security with ease of control.
Your security rests on the quality of your locks. Find out which brand of lock is best for your needs by contacting a qualified and knowledgeable locksmith today!