When to change locks for your home, business or car?
You searched your handbag for your house keys, but can't seem to find it. You looked around in the car, rechecked the key hanger and other places where you usually leave them. If you still can't locate the keys, it is likely that you've misplaced them. The first thought that strikes you at that moment is to call a professional locksmith to open the door. However soon or later, you will have to consider changing the locks on your home because a lost of bunch of keys put your property and possessions at stake.

There are many more situations that call for locks change services. A vast majority of people rent out properties as an investment. Although not a compulsion, a change of locks is always recommended when you switch tenants. You might also need a change of locks if you are considering ways to upgrade the security of your home or business. A professional locksmith like Locksmith Denver can handle the task for you. They are trained in the trade. They also have the necessary equipment to open jammed locks and fix broken units.   
When to change locks for your business?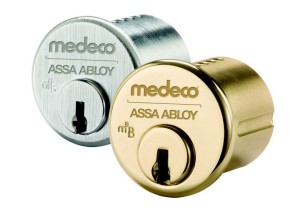 A business owner knows he needs to call a locksmith Denver when one of his employees admits that he has lost his copy of the business' door key. When this happens, the locks for every door, need changing or re-keyed. A professional locksmith like Locksmith Denver responds quickly! arriving at the business to remove the old door locks and install new locks.
If the locks are high-security door locks, these will be replaced with a new set of high-security locks, they will bring the locks with them.
When to change locks for your home?
Homeowners and their family members find that they need to replace their house keys. If one family member's house key has broken off in a door lock, that key portion has to be removed. The door lock may also need replacement which will make it a good thing to re-key locks in the rest of the house to much the same key.  The locksmith who responds to the service call will remove the broken key from the door lock, and then examine that lock for any damn the broken key may have caused. if the door locks need to be replaced, they will bring several matching sets back from his truck and replace all door locks.   Homeowners may change their locks when moving to a new house or apartment or post-burglary.
After a homeowner has been burglarized, he has to look at every measure possible to increase his home's security. This can include changing screen doors to security doors and replacing hollow-core doors for solid-core doors. The homeowner can also think about having a home security system installed.
When to change locks for your vehicle?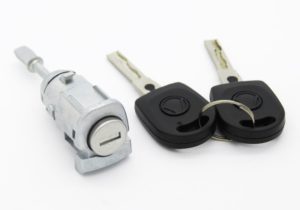 While locksmiths replace home and business locks, they are equipped to do the same for vehicles. For the wide range of vehicle makes and models it will be possible to re-make a new car key for the existing car locks and ignition. 
When the owner's car keys get stuck inside the ignition, this is a situation a professional and well-equipped locksmith like Locksmith Denver can address. They will extract the stuck key and examine the ignition for any possible damage. They may recommend that the ignition will be replaced when they see an inner damage. 
Locksmith Denver can assist with all! new car keys and ignition repair for most vehicles and to assist with a lockout service around the clock 24 hours.
Call Locksmith Denver For Fast & Professional Mobile Locksmith At (720) 575-2484